Posts for: June, 2018
By Sean R. Bates, DDS & Associates
June 20, 2018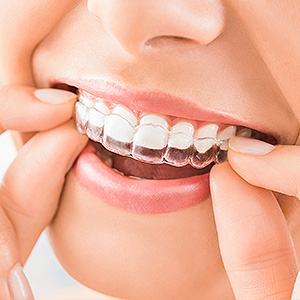 If your teenager is in need of orthodontic treatment, you might automatically think braces. But while this decades-old appliance is quite effective, it isn't the only "tooth movement" game in town any more. Clear aligners are another choice your teenager might find more appealing.
Clear aligners are a sequential set of computer-generated plastic trays that are worn by a patient one after the other, usually for about two weeks per tray. The trays are fabricated using 3-D computer modeling of the patient's mouth, each one slightly different from the last to gradually move teeth to the desired new positions.
So, why choose clear aligners over braces?
They're nearly invisible. Because they're made of a clear polymer material, they're not nearly as noticeable as metal braces. In fact, they may go completely unnoticed to the casual observer.
They're removable. Unlike metal braces, which are fixed in place by an orthodontist, clear aligners can be removed by the wearer. This makes brushing and flossing much easier, and they can also be removed for eating or special occasions. That said, though, they should be worn at least 20 to 22 hours each day to be effective.
They're becoming more versatile. With some complicated malocclusions (poor bites), braces and other orthodontic appliances may still be necessary. But innovations like added power ridges in clear aligners can more precisely control which teeth move and which don't. This has greatly increased the number of poor bite scenarios where we can appropriately use clear aligners.
If you'd like to consider clear aligners, just remember they require a bit more self-discipline on the part of the wearer than braces. And once the treatment finishes, they'll still need to wear a retainer just as with metal braces to help keep the repositioned teeth from reverting to their old positions.
If you think your teen is up to the challenge and their particular situation can be corrected with this innovative technology, then clear aligners could be a great choice.
If you would like more information on clear aligners orthodontic treatment, please contact us or schedule an appointment for a consultation. You can also learn more about this topic by reading the Dear Doctor magazine article "Clear Aligners for Teens."
By Sean R. Bates, DDS & Associates
June 10, 2018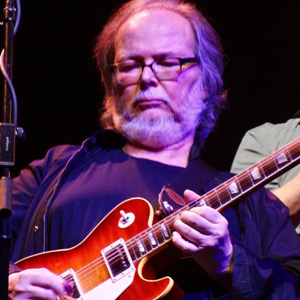 Fans of the legendary rock band Steely Dan received some sad news a few months ago: Co-founder Walter Becker died unexpectedly at the age of 67. The cause of his death was an aggressive form of esophageal cancer. This disease, which is related to oral cancer, may not get as much attention as some others. Yet Becker's name is the latest addition to the list of well-known people whose lives it has cut short—including actor Humphrey Bogart, writer Christopher Hitchens, and TV personality Richard Dawson.
As its name implies, esophageal cancer affects the esophagus: the long, hollow tube that joins the throat to the stomach. Solid and liquid foods taken into the mouth pass through this tube on their way through the digestive system. Worldwide, it is the sixth most common cause of cancer deaths.
Like oral cancer, esophageal cancer generally does not produce obvious symptoms in its early stages. As a result, by the time these diseases are discovered, both types of cancer are most often in their later stages, and often prove difficult to treat successfully. Another similarity is that dentists can play an important role in oral and esophageal cancer detection.
Many people see dentists more often than any other health care professionals—at recommended twice-yearly checkups, for example. During routine examinations, we check the mouth, tongue, neck and throat for possible signs of oral cancer. These may include lumps, swellings, discolorations, and other abnormalities—which, fortunately, are most often harmless. Other symptoms, including persistent coughing or hoarseness, difficulty swallowing, and unexplained weight loss, are common to both oral and esophageal cancer. Chest pain, worsening heartburn or indigestion and gastroesophageal reflux disease (GERD) can also alert us to the possibility of esophageal cancer.
Cancer may be a scary subject—but early detection and treatment can offer many people the best possible outcome. If you have questions about oral or esophageal cancer, call our office or schedule a consultation. You can learn more in the Dear Doctor magazine article "Oral Cancer."